Yu-Gi-Oh! 5D's Tag Force 4 is one of the very popular android Game and thousands of people want to get it on their phone or tablets without any payments. Here you can download Yu-Gi-Oh! 5D's Tag Force 4 Game for free. Download the Game from the download link, provided in the page.
Screenshots: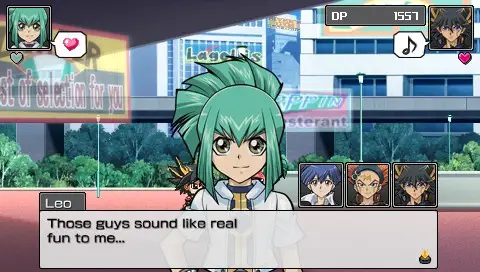 Game Description - Yu-Gi-Oh! 5D's Tag Force 4:
Yu-Gi-Oh! 5D's Tag Force 4 is a popular PlayStation PSP Video Game and now you can play this game on android using PPSSPP android emulator. Yu-Gi-Oh! 5D's Tag Force 4 is the fourth installment in the Yu-Gi-Oh! Tag Force series.
Features
Rule
Uses the Official Card Game Master Rules.
Uses the March 2009 Banlist as default.
System
The Destiny Draw system from Tag Force 2 and 3 returns. Along with a new Partner Synchro, (for one turn you control which card your partner chooses) which can be used over the Destiny Draw.
Features Cinematic Summoning and Attack Sequences available for Red Dragon Archfiend, Stardust Dragon, Earthbound Immortal Ccapac Apu, Earthbound Immortal Cusillu, Earthbound Immortal Aslla piscu, Earthbound Immortal Uru, Earthbound Immortal Ccarayhua, Power Tool Dragon, Gadget Hauler, Exploder Dragonwing, Junk Warrior, Black Rose Dragon, Ancient Fairy Dragon, Blackwing Armor Master, Blackwing Armed Wing, and Goyo Guardian. All previous TF3 Monster Summon/Attack animations no longer exist except for Blue Eyes White Dragon, Light and Darkness Dragon and the victory conditions of Destiny Board and Exodia.
The game's loading screen features a random one of Carly's Fortune Fairies.
You cannot see the cards in your partner's hand unless you use Partner Synchro.
Up to 200 Deck recipes can be stored.